There are two unwritten definition of young lawyers in Nigeria, one is lawyers between 1- 5 year post call; the other is 1-7 years post call. Whichever one you feel is correct, my highly informed opinion is that we are extremely unserious. It is not just enough for us to complain about how the seniors have made the profession so unattractive. It is looking like my complaint about our ancestors was wrong. Young lawyers in Nigeria have made me believe I have been wrong all the while.
I was in the office a few weeks back and one walked into our office and for some reasons I was the first person to look up from my cubicle and our eyes met almost immediately. I gave a welcoming smile and he approached me almost immediately. "Please I would like to see the Managing Partner", I gave him a certain look and said she is not in the office at the moment. Next, he said, "Please are you a lawyer here?" Like it's not obvious! I responded in the affirmative. He then told me he came around to submit CV, how can I help him. I asked how old at the bar and he said 3 years, I asked where he has worked, he said he only worked during his NYSC full year. He got a place and started work but the Principal there was making life miserable for him and he eventually quit. I asked what he has been doing since then, he said "waiting" on God!
The above brings me to the real deal! Young lawyers want the heaven to rain job like manner from. Young lawyers do not want to do anything extra to support and assist themselves but they are quick to complain and criticize. We are lazy, we are laid back, we have no moral justification to complain about anything. I would use two examples to justify this.
DNL Legal and style came out as not just a blog for news but a blog which works towards supporting young lawyers and law students. In furtherance of those visions and despite limited resources, these equally young lawyers decided to create series of competitions that would see young lawyers and law student try their hands on a few meaningful activities on the internet, particularly the social media. DNL Legal and Style magnanimously placed a prize on the competition. For the few months these competition lasted, entries came from between 1 to 10 persons from the university and non from young lawyers. For persons in my category who believe in little beginning, I wondered why someone like this one that came to drop CV looking so unkempt and hungry could not take an opportunity such as the competition to be a few kobo richer. Many of the people close to DNL Legal and Style reasoned that this may be because the prize sum was N20k and too small. I wondered how N20k became so meager that one cannot just write an essay as a lawyer, and a young one for that. As usual, my opinion differed. I did not agree that it was the case that the prize money was small.
Then came my justification! Thankfully! Paul Usoro Challenge!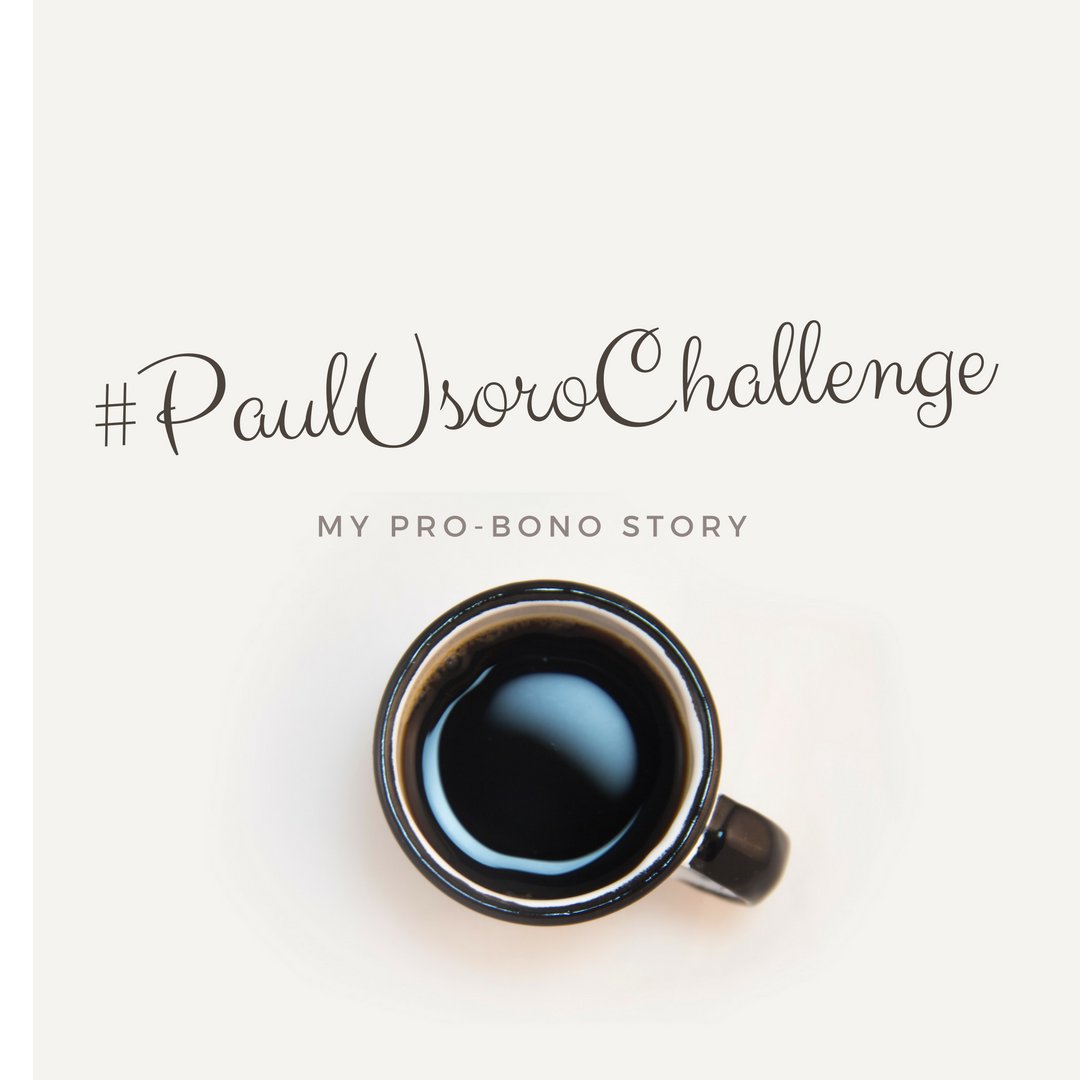 Few weeks ago, Mr. Paul Usoro SAN introduced a challenge for young lawyers.  What is needed is to simply "make a video of your pro-bono story and win N100k" pere!  I would have posted ten videos in one day but for the fact that for reasons I cannot state here, I am disqualified. Yet, Young lawyers in Nigeria do not have even one pro bono case or they are not interested in the prize money. A quick check on the instagram page of Mr. Paul Usoro SAN reveals that as at 6pm on the last day of submission of entry, only 5 persons had submitted their pro bono video for a prize of N100k each for six persons! 600k! and Mr. Usoro SAN would most likely, eventually pocket N100k out of the money he has already in his own magnanimity made available to make some unserious persons richer!
Who did this to us? How can a group of people be this…
My Grouse – venting my frustrations…
Send your press release/articles to: info@dnlpartners.com ,Follow us on Twitter at @dnlpartners and Facebook at Facebook.com/Dnl-partners
© Copyright DNL Legal & Style 2017.
This piece may only be copied on the condition that DNL Legal & Style is duly acknowledged in this manner: "Source: DNL Legal & Style. View the original piece on: (insert Hyperlink)