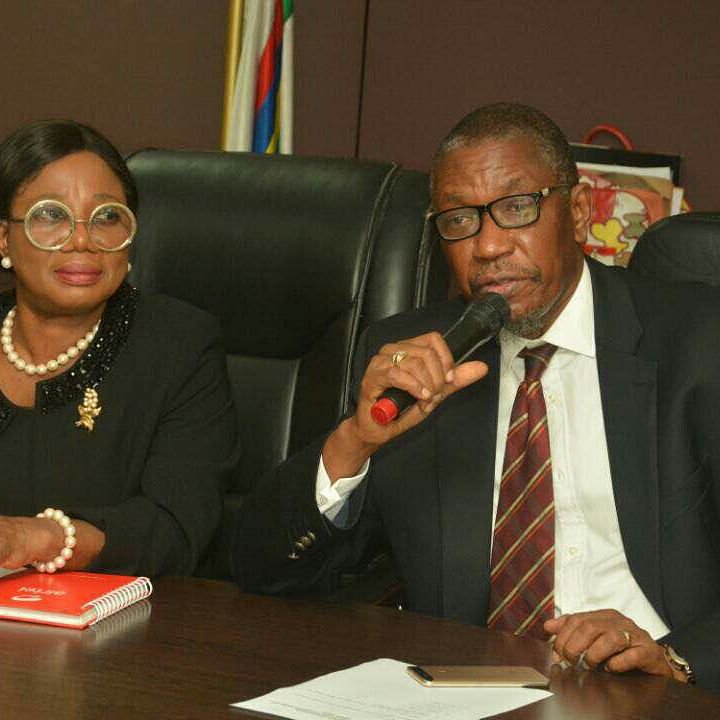 The Interactive Meeting was conveyed at the instance of the Chief Judge to foster cooperation of the Bar and all stake holder for better administration of Justice system in Lagos State
The CJ reiterated her commitment to implementation of his mission statements and that under his watch there is zero tolerance for bribery and corruption in the system .
The CJ stated that constructive criticism was welcome from the Bar and that advised the Bar to take advantage of Lagos State Judiciary Social Media Mechanism in getting suggestion across to the Bench
The CJ also advised stakeholders to explore and exhaust internal /local dispute resolution management mechanisms before sending petition to NJC .
Lastly ,my Lord solicited support and cooperation of the Bar toward realisation of her mission statement for the Judiciary and that both the Bar and the Bench are partners in in progress.
In response, the Branch Chairmen took the it turn and promised their supports and cooperation to the CJ and the Leadership towards a better Justice system in Lagos State.
Chairmen of the 5 NBA Branches in Lagos; from left Chukwuka Ikwuazom ( Lagos) Adesina Ogunlana ( Ikeja) , Adesola Abimbola( Epe) Levi Adikwaone( Ikorodu) James Kiki ( Badagry) 
Send your press release/articles to: info@dnlpartners.com ,Follow us on Twitter at @dnlpartners and Facebook at Facebook.com/Dnl-partners
© Copyright DNL Legal & Style 2017.
This piece may only be copied on the condition that DNL Legal & Style is duly acknowledged in this manner: "Source: DNL Legal & Style. View the original piece on: (insert Hyperlink)