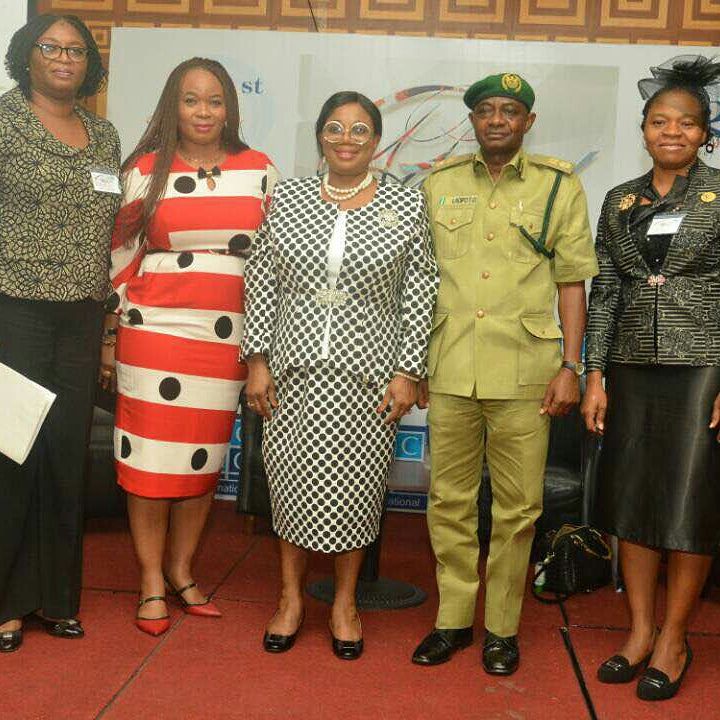 The Hon. Chief Judge of Lagos State, Justice Opeyemi Oke have said that the adoption of Restorative Justice will complement the Criminal Justice in the society.
This statement was made at the 12th Annual Summit of the Negotiation and Conflict Management Group held at Oriental Hotel Victoria Island Lagos.
She revealed that Restorative system represents one of such initiative which has been in existence for over 3 decades and being practice in a number of jurisdiction, adding that it is a system we can adopt as part of our justice system to ensure peaceful resolution of dispute. She emphasized that it will no doubt complement our Criminal Justice.
The Hon. Chief Judge further made it known that Criminal Justice is the system of practices and institutions of government directed at upholding social control, deterring and mitigating crime or sanctioning those who violate laws with criminal penalties and rehabilitation efforts. However, the system had suffered a great deal of set back with the astronomical increase in crime rate in the society, the long prosecution process, justice delivery and the overcrowding of prison. One cannot but question the effectiveness and efficiency of the criminal justice System.
She concluded by informing that it is not out of place to begin to consider Restorative Justice system as a formidable alternative to imprisonment, prosecution, as well as a means of holding offender accountable in a way that respond not only to the need of offenders but also the victims and those affected by crime, often with the help of an intermediate in the resolution of crime matters.
Send your press release/articles to: info@dnlpartners.com ,Follow us on Twitter at @dnlpartners and Facebook at Facebook.com/Dnl-partners
© Copyright DNL Legal & Style 2017.
This piece may only be copied on the condition that DNL Legal & Style is duly acknowledged in this manner: "Source: DNL Legal & Style. View the original piece on: (insert Hyperlink)