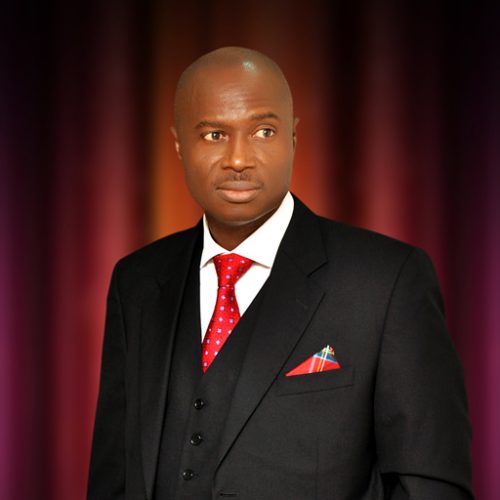 The legal Practitioners' Privileges Committee (LPPC) has withdrawn the Rank of Senior Advocate of Nigeria (SAN) from Mr. Kunle Ogunba over allegation of professional misconduct.
The decision of the Committee is contained in a statement dated 11th January 2018 issued at the end of its 129th Plenary Meeting.
The statement which was signed by the Chief Registrar of the Supreme Court and Secretary of the LPPC, Mrs. Hadizatu Mustapha stated that the decision to strip Ogunba of his the rank was based on a petition filed against the lawyer by Honeywell Group.
Honeywell Group according to the statement accused Mr. Ogunba of misconduct which consists of "institution of multiplicity of proceedings before different judges of the Federal High Court on the same subject with the deliberate aim of abusing the process of Court and derailing the course of Justice." An allegation which the Committee found merit in.
The decision of the Committee takes effect immediately.
In a related development the Committee also announced the withdrawal of the nomination of Oluwatoyin Ajoke Bashorun Esq for the conferment of the rank of Senior Advocate. According to the statement the Committee found that the petition against her is meritorious and that "Oluwatoyin Ajoke Bashorun Esq. being an officer in the temple of Justice and an aspirant to the exalted position of Senior Advocate of Nigeria has conducted herself in a manner which is clearly in contravention of the provisions of paragraphs 18(2) (a) & (c) and 19 (a) (b) (c) & (d) of the Guidelines for the Conferment of the Rank of Senior Advocate of Nigeria 2016."
It would be recalled that the LPPC had after announcing Mrs. Bashorun as one of the 30 successful candidates for the award of the rank deferred indefinitely her swearing-in following what the committee referred to as "facts which emerged after she had been announced among the 30 successful candidates in July".
The above pronouncement finally lays to rest the indefinite deferment of Mrs. Bashorun's swearing-in.
Mrs. Bashorun was also barred from applying for the Award of the rank for the next three (3) years or three applications beginning from 2018, after which she can apply for the rank subject to good behaviour as assessed by the Legal Practitioners' Privileges Committee.