Senior Advocate of Nigeria and fiery lawyer Festus Keyamo SAN has been appointed the Director, Strategic Communications (Official Spokesperson) for President Buhari's 2019 Presidential Campaigns.
In a letter dated Monday, April 16, 2018, the Director General of President Buhari's the Campaign organisation, Rt Hon. Chibuike Amaechi  communicated the appointment to the learned silk and congratulated him for the appointment.
Keyamo SAN by the appointment is expected to act as President Buhari's spokesperson during the nomination and throughout the campaign.
The letter below: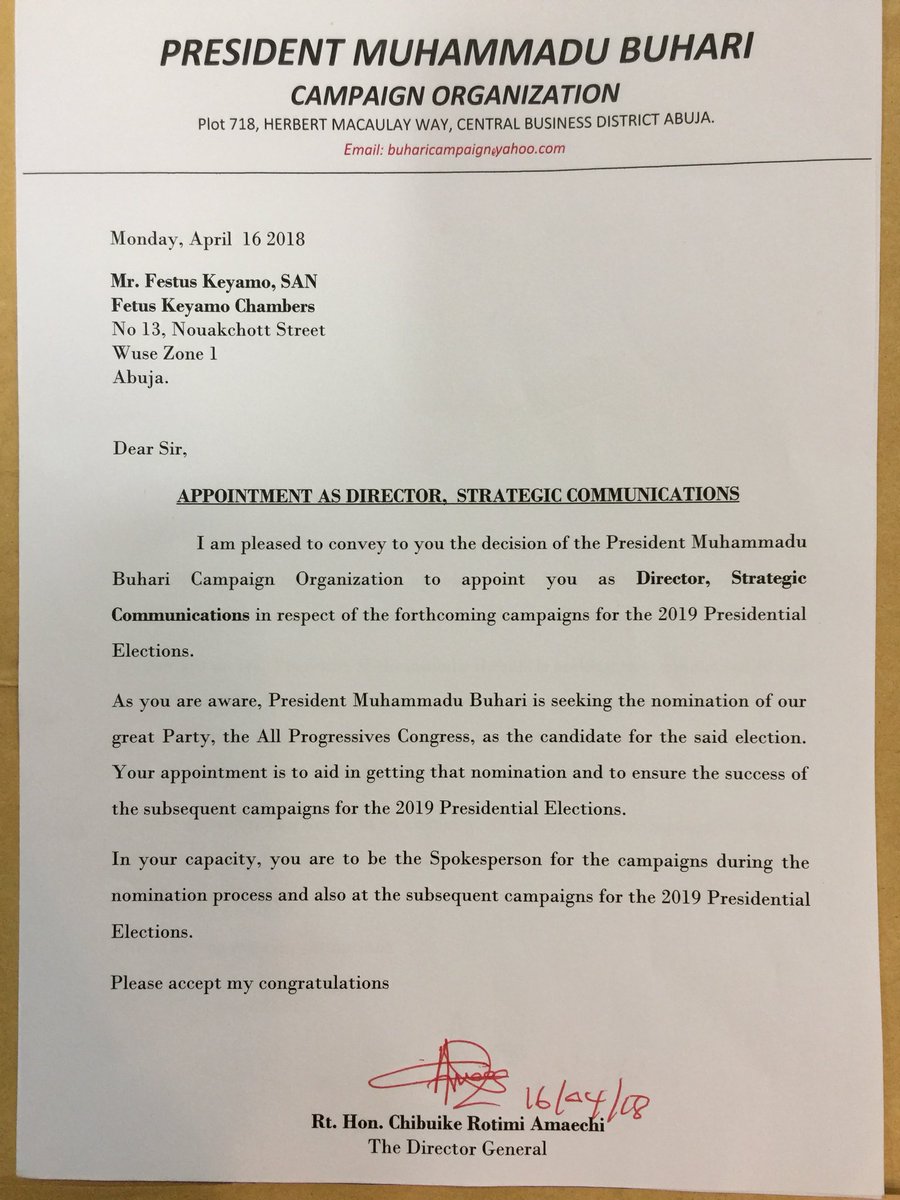 From us, it is Congratulations to the Learned Silk